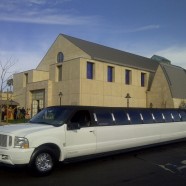 Jan

15
Tags
Related Posts
Why Avoid Limousine Brokers
If you've decided to rent a limo for your special event, you might want to seriously consider checking out limo companies in Orange County versus limousine brokers. When you call to book your limo and make decisions about destinations, car details and departure times, don't you want to be talking to the people who actually own the vehicle you'll be renting? Of course you do. And, what really matters at the end of the day is that you are treated well and handled professionally.
On the web you'll find plenty of limo rentals in Orange County, but that doesn't mean you're dealing directly with a local company. Today there are many brokers who act as middle men in the limousine rental business but they are not owners of limousine rental services.
So What is a Limo Broker?
A limousine broker is a person or company that represents limo companies in many cities or even nationwide. They do not have their own fleet of vehicles or drivers, and in many cases they may have very little knowledge about the companies they represent. When you book with a limo broker, you have no idea who or where they are and whether any screening has been done before hand. How can a broker in Mississippi have any idea of what you might need in Orange County?
The company will charge a brokerage fee, which is rolled into the rental fee-normally a flat rate quoted to all customers, regardless of local pricing trends. The broker will then contact limo companies in Orange County to find an available company and set up your rental. From there, the broker's job is done and you're left to deal with the limo service.
Disadvantages to Using a Limo Broker
The limo broker may set you up with a great rate for a specific vehicle, but there are no guarantees. The broker is almost always interested in making the most money on every reservation, so if he gets a call for the same date and vehicle who is willing to pay more you could find yourself being bumped at the last minute. Or worse, when your snazzy white stretch limo arrives, and it turns out to be a dented, older model Town Car, you won't know until it's too late. And, if your car doesn't arrive, the limo broker isn't going to be much help to you.
What can you learn about your limousine service and the driver? Most brokers won't be able to tell you whether you'll be working with a licensed carrier in the state of California. Nor can they give you any assurances about the quality and background of your driver.
Limo Companies in Orange County are required to meet specific standards as outlined by the California Public Utilities Commission (CPUC). Licensure with the CPUC indicates compliance with the laws; liability insurance, passenger capacity, and other regulations designed to provide for customer safety. Working through a broker it may be possible for some local companies to bypass regulations when offering "limo" services.
Later this month we'll be following up with a post about the advantages of renting with an actual limousine company in your local area, be it Orange County, Los Angeles or San Diego.