Mar

15
Tags
Related Posts
Prom – SUV Limos Are Your Best Choice
P rom night is coming and you want to wow your date and friends, right? Then you need to rent one of our SUV Limos. Imagine how impressed your date will be when you arrive in a sleek Cadillac Escalade. Give your date a comfortable, elegant ride on this special evening. She'll feel like a movie star when you pull up at your destination, all that's missing is the red carpet.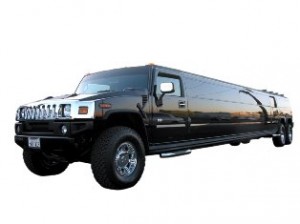 Our SUVs range in size to carry 16 to 30 people, it's up to you to decide how big of a party you want to have. The smaller size is great for a more intimate setting, perfect for a prom. With our SUV rentals you get all the cool stuff. You can use the refrigerator to bring your beverages and set up the music to suit your mood. And, with our special 'privacy divider' you can create a little romance.
If you want to ramp it up a little we've got a Black Hummer which holds up to 30 people. With plush seating, fiber optic lighting, a cool sound system and a television with DVD player you get everything the party bus has, for a more reasonable price. Remember, big isn't always better.
The prom is one of those once in a lifetime moments for most girls. She's picked you, her dream date, and spent hours thinking about the dress and dancing in your arms. Make the most of that excitement by giving her a night to remember. The big crowds will be at the prom, but you want a little quiet time at some point in the evening. That's where you'll be glad you rented the more intimate SUV limousine-it's sexier. It's sleek and luxurious, all the things she's dreaming about for her big night.
Go ahead and book it; the SUV Limos are a hot choice this year for prom. Give us a call and we can set up a peek if you want to check it out yourself. You'll be happy you did.
I just used your company last Saturday for my daughters Homecoming. I booked the Limo Bus, all the parents were very impressed with it when it arrived. I would like to thank your company for all the professional people I worked with at your office. (I was stressed that a different company would show up last minute without a bus and I would have to deal with 40 teenagers and 40 parents upset with me!) Everything worked out great. The bus was a hit and was very clean when it arrived! We will definitely book your company again for Prom. And will soon book the limo for our Christmas Dinner Party in December.