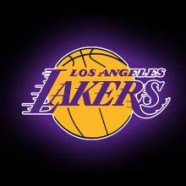 Apr

11
Tags
Related Posts
See The Lakers Play in Style
GQ—the clothing and style magazine for men—recently rated Lakers fans the 15th worst in the NBA nation. Don't believe them. Lakers fans are just a die-hard as any other group and they're always there to support their team with or without Kobe Bryant. (Love him or hate him, his name has become synonymous with the Lakers and his jersey will be retired high in the rafters of the Staples Center along with other legends who made the Lakers a world-class team).
So why the bad wrap? Because, the article says, the team's fans don't show enough enthusiasm. You have to wonder if the author of that piece has ever been to the Staples Center. Sure, the celebrities that sit courtside are more interested in getting their faces on camera than the goings-on on the court (for the most part) but the upper levels are filled to the last buzzer and beyond.
Are you a true Lakers fan—not one of those "fair weather friends?" Why not show your support? Heck, you can even feel a little bit like a movie star yourself by booking a limo to the Staples Center to add your voice in support of your team.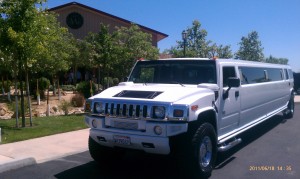 Sure, the Lakers are in a bit of bind at the moment, several of their "star" players are sidelined with minor injuries and Andrew Bynum is causing a bit of a stink, but head coach Mike Brown is still heading for the playoffs. He's willing to "let the team slip" a couple of places in the Western Conference standings in order to arrive at the post-season play with a fully functional juggernaut of a team.
But will his enthusiasm be enough? If you're the superstitious type, your presence in the Staples Center crowd might just be what the Lakers need to shake this short run of bad luck and take the title for a repeat of the threepeat.
While you're at it, why not make an impression? Got kids, family, friends, or business associates you want to impress? White Rose Limo would love to reserve your limo to the Staples Center so you can get your game on.
Not only will you not have to worry about traffic before or after the game, there are complimentary beverages in the back in case you need a little comfort after another infuriating loss. But chin-up! The Lakers still have a solid team and if Kobe can stay off the bench for more than one game they are sure to get back in the running.