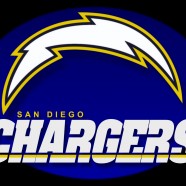 Jun

07
Tags
Related Posts
Rooting for the San Diego Chargers in 2012?
Let Us Bring You to the Game….
The San Diego Chargers have been in the news a lot lately, though most of it isn't good for long time fans. The loss of Pro Bowl wide receiver Vincent Jackson will be hard to overcome and speculation about mandatory safety pads (that Quentin Jammer refuses to wear) has fans wondering just how many fines their team will rack up in 2012. However, with the season gearing up for go time against the Raiders in September, it's not all bad news.
In fact, SB Nation has labeled the 2012 Chargers team as the AFC West's "Forgotten Challengers." The website says that while all eyes are on the Chiefs and Broncos, the 2012 lineup for San Diego could be the group of underdogs that sweep the whole division this year.
Whether it's because Phillip Rivers is one tough S.O.B. and refuses to sit out even one game, or the fact that even last year when they weren't performing at their peak they just missed the division crown because of tiebreakers, San Diego looks to be a team to watch in 2012. Their players are all off the disabled list and ready to tear into their rivals from across the bay this fall.
So, if you're a die-hard Chargers fan or just like to root for the underdog, the 2012 NFL season looks to be an exciting one. Why not experience it first-hand? You certainly can't use distance as an excuse. If you live anywhere in the Inland Empire, L.A., or the O.C. White Rose Limo offers limos and party bus services to San Diego at reasonable rates. If you split the cost with a few buddies or some siblings it becomes cheaper than doing the driving yourself!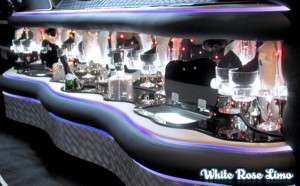 When you rent from White Rose, their professional drivers deal with all the hassles. You don't have to worry about tolls, traffic, or parking (either before or after the game).  And ladies (or gentleman) a daytrip to San Diego is the perfect birthday/anniversary/celebratory present for that football fan in the family. And what better way to get caught up with some long lost family members than over a few beers before the kickoff?
That's right, you can tailgate on the way there. White Rose limos and party buses are equipped with well-stocked complimentary bars and video screens so you can enjoy the ride rather than stare at the car in front of you. True, the Chargers will play five primetime games this season and appear on Monday Night Football twice but being in Qualcomm Stadium is so much more exciting – not to mention if you're there you can work some of your secret fan voodoo on the C's and give them a leg up over those punks from Oakland. The first game of the season is September 10th and the last is December 30th so call White Rose today to reserve your ride.